I admit that boredom will sometimes drive me to taking those silly little quizzes on Facebook. I think everyone does, no matter how much we try to avoid them, and we have all wasted 5 minutes in worse ways! If there is even the slightest chance we can learn a little more ourselves than it is worth the time…am I right?
I have made it a point on this blog to stress the importance of people learning about conservatism from actual conservatives. It is simple - the left has an amoral culture in which ends justify means. This in turn makes any kind of lie, character assassination, or contextual distortion permissible.
In spite of the liberal media's smoke screen, when I
personally
approach a political issue with someone from the inside out – they actually express support for the conservative viewpoint more often than not (although they may not even know it is a conservative viewpoint). What I mean by the 'inside out" is to begin by identifying our common goal (ie. make health care affordable for everyone). Next, I offer solutions to achieve this common goal and
then
identify it as a 'Conservative' solution. The key is to disarm the Left's noisily constructed stigma it has attached to conservatism.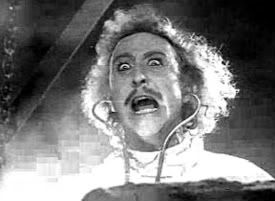 The Experiment:
I decided to design a quiz which was
issue
rather than
stereotype
oriented, and see what results I would get. The quiz would indicate whether people had a conservative or liberal standpoint, on at least the issues it mentions. Understandably, a 10 or 15 question quiz has to rely on generalizations to a certain degree but I avoided the typical ones I have seen in similar quizzes.
In truth, this quiz was primarily geared towards liberals and those who are undecided. If I could get them to recognize for even a moment that they might not really be all that liberal or maybe what they thought we conservatives believed all this time was not quite accurate...this was my ultimate intent.
The Quiz: "Find out where your beliefs put you on the political spectrum! You might be surprised..."


1) Hard-working taxpayer money should be used to pay for health care, food stamps, and other social services for illegal immigrants.
a) yes
b) no
c) don't know
2) Skin color should be a factor in hiring, university admissions, and government contracts.
a) yes
b) no
c) don't know
3) Standards and qualifications should be raised or lowered depending on skin color.
a) yes
b) no
c) don't know
4) The government knows best how to spend the money I earn.
a) yes
b) no
c) don't know
5) Some groups of people deserve special protection under the law - more than me and my family.
a) yes
b) no
c) don't know
6) Dictators and terrorists are actually reasonable and just misunderstood.
a) yes
b) no
c) don't know
7) The federal government has (its own) money to spend on programs for people.
a) yes
b) no
c) don't know
8) I should be forced to subsidize art regardless of how sexist, pornographic, or offensive.
a) yes
b) no
c) don't know
9) The government is capable of deciding what an "acceptable" standard of living is for everyone.
a) yes
b) no
c) don't know
10) Everyone should be forced to pay for government funding of 'medical procedures' and scientific research even if they are morally against it.
a) yes
b) no
c) don't know
Scoring: I am not sure what formula Facebook used to score people but I imagine it is something similar to this: 1) 6 or more "no's" is a conservative response 2) 6 or more "yes's" is a liberal response and likewise with "don't knows" being an undecided response.
Conservative:
You are individualistic and independent! You trust yourself to know what is best for you and your family. You don't believe that some politicians in Washington should take your hard earned money to spend on what they believe to be moral or workable!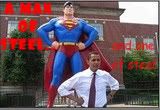 Liberal:
You are a dreamer who thinks that that the government can be trusted to make life fair for all. You think in terms of society rather than the individual. You trust that the government will do the 'right' thing with your tax dollars...once they figure out what the 'right' thing actually is!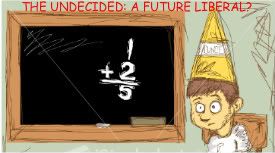 Don't know/Undecided:
You either: really don't care about the world around you or can't comprehend simple political issues. In both cases you are perfect fodder for flashy campaigns and sound byte politics. In other words just the kind of sheep the politicians love!
My User Results

:
At the time of writing I had 46 users. Of that group less than 12 were friends which I knew to be politically conservative. There were at least 7 friends which I knew to generally consider themselves liberal. Of the remainder, I did not know what their political leanings were but we can at least assume 50% liberal and 50% conservative.
The results of this quiz showed that every single user scored as a conservative! Even those people I knew to consider themselves liberal and voted as such in the past scored as conservatives!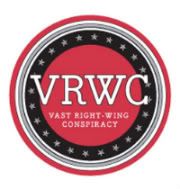 Could you be an unwitting member of the right-wing conspiracy?!
Final Thoughts:
Clearly, the results were interesting but they are not surprising. Why? Because our Conservative ideals make the most sense; they make moral and practical sense. When people, even liberal leaning people, actually take a moment a look at what we want and what our solutions are - they have no choice but to agree with what we have been saying all along. I sincerely hope that a few of those folks who took this quiz, and were surprised to have themselves labeled "conservative", might dig a little deeper next time into an issue. Perhaps they might open their minds and not listen to what Liberals say Conservatives stand for. Perhaps they will listen to what common sense tells them...